ITW Medical Brands

Coeur is a vertically integrated supplier of packaged sterile medical devices used in diagnostic and interventional procedures in markets worldwide. Coeur provides state-of-the-art design and contract manufacturing for the medical and commercial marketplace. In addition to manufacturing and assembling its proprietary line, Coeur offers a full complement of services ranging from design, molding, tubing extrusion, assembly, and packaging of medical devices. Coeur OEM also provides regulatory support, including 510(k) submissions and sterilization services to the medical marketplace.
CAPABILITIES
Medical device design
Tooling and mold development
Medical injection molding and tubing extrusion
A full range of medical assembly and packaging capabilities
Sterilization
Regulatory support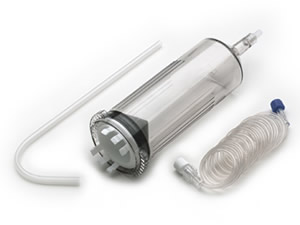 Applications
Sterile, packaged syringes for the injection of contrast media, pharmaceuticals, and saline during angiographic, CT, and MR procedures
Fluid delivery products fill syringes and inject contrast media and pharmaceuticals into a patient during an imaging procedure
Medical tubing and tubing assemblies
Dispenser coils for the protection and packaging of catheters and guide wires

Filtertek partners with OEM Medical Device and Life Science companies to develop highly engineered polymer consumables in medical devices. We create products in any shape or configuration, from simple components to highly complex instruments. You tell us what you need, and we use our experience in design, product development, and advanced manufacturing processes to build-to-order.
CAPABILITIES
Expert technical polymer molding
Solid Works Finite Element Analysis
Computational Flow Dynamics
Mold Flow Analysis
Rapid prototyping
Cross-functional collaboration from concept to commercialization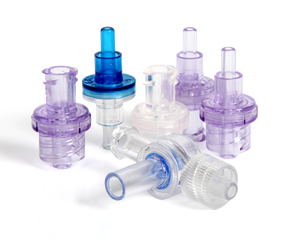 Applications
Anti-reflux check valve
Anti-siphon valve
Low opening pressure
High opening pressure
Wide range of fitments
Lipid-resistant materials
Check valve with filter
Custom valves